Printing using Web Print
Web Print allows you to submit a print job from your laptop and then release it to printers equipped with a release station - all without having to configure your machine or install drivers! Please follow the step-by-step instructions below in order to use this service:
Step 1: Log into the Papercut Web portal using your student ID # and network password.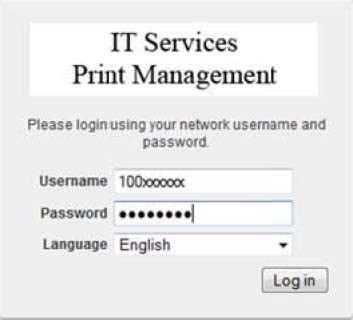 Step 2: Select Web print and select Submit a Job.


Step 3: Select the printer based on the location you would like to pick up your print job. 
| | |
| --- | --- |
| Downtown Printers: | North Oshawa Printers: |
| • 11 Simcoe Street | • North Oshawa Library |
| • 61 Charles Street | • Computer Commons |
| • 55 Bond Street | |

Step 4: Select Print Options and Account Selection.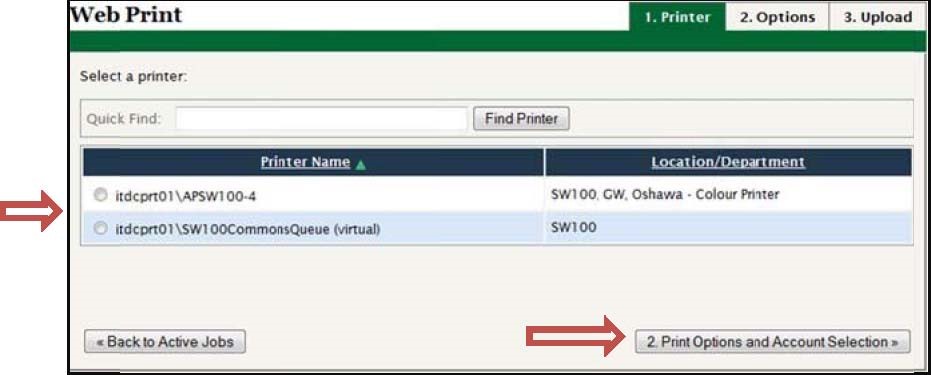 Step 5: Enter the number of copies your would like to print and select Upload Document.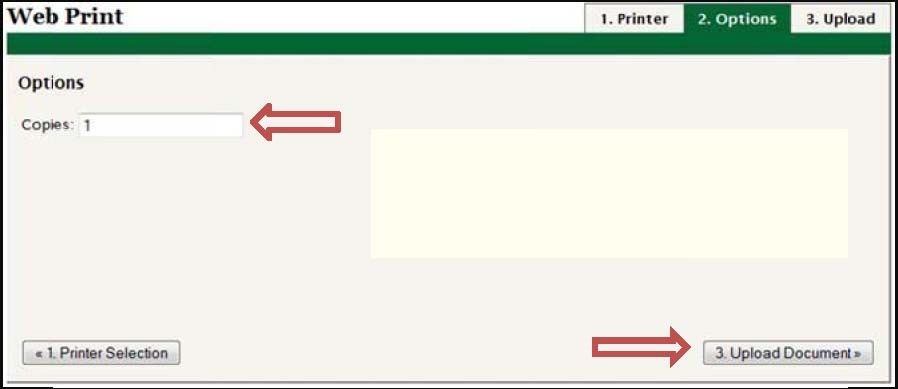 Step 6: Upload your files that need to be printed. Make sure the file type is one of the supported types listed below.  To finish, select Upload and Complete.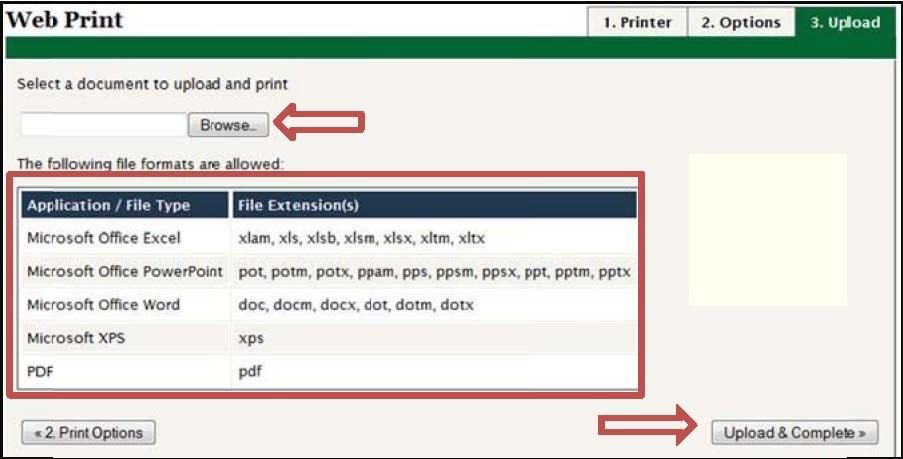 Step 7: Your documents will be uploaded. When completed successfully, the status will state Held in Queue.


Step 8: To print your document go to the location where you sent your print job, swipe your student ID card at the swipe station and your document will be released.