Configuring wireless access for Android
Step 1: Ensure Wi-Fi is enabled on your Android device and select the CAMPUS-AIR network.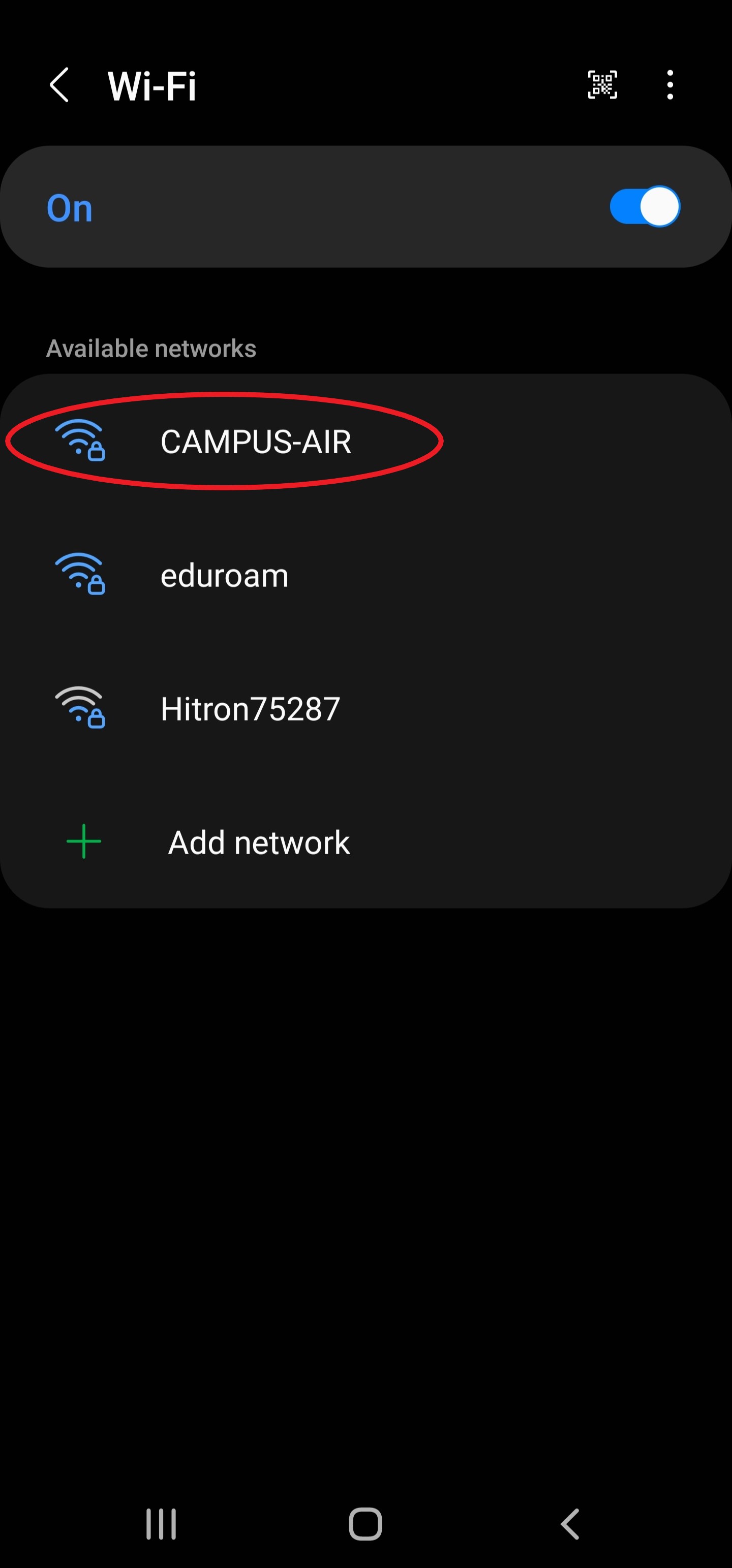 Step 2: You will be prompted to enter your credentials and additional settings (this varies by device) as follows:
Identity: oncampus\100xxxxxx
EAP method: PEAP
Phase 2 Auth: MSCHAPV2
CA Certificate: Use system certificates
Domain: dc-uoit.net
Username: 100xxxxxx
Anonymous identity: leave blank
Password: your network password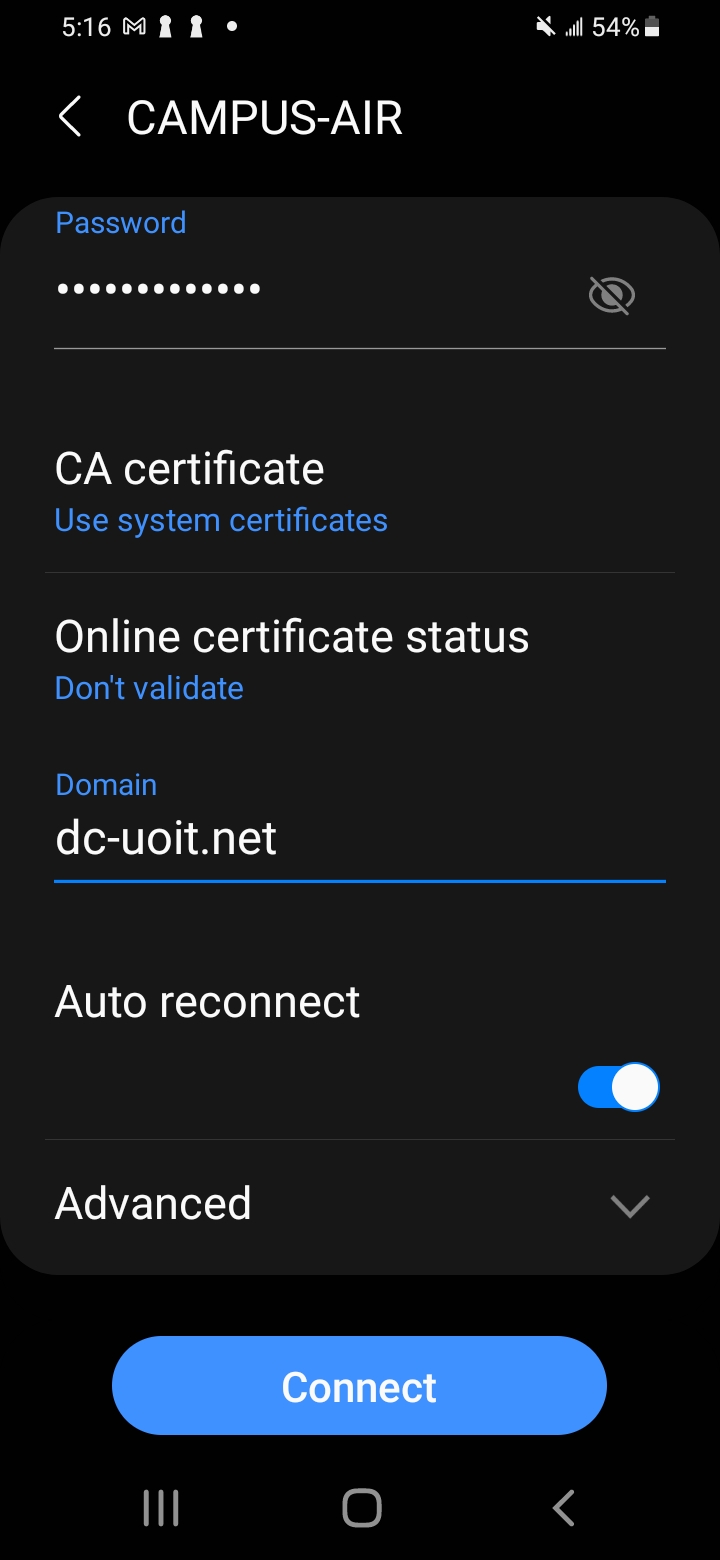 Step 3: Tap the Connect button.
Step 4: You are now connected to the CAMPUS-AIR network.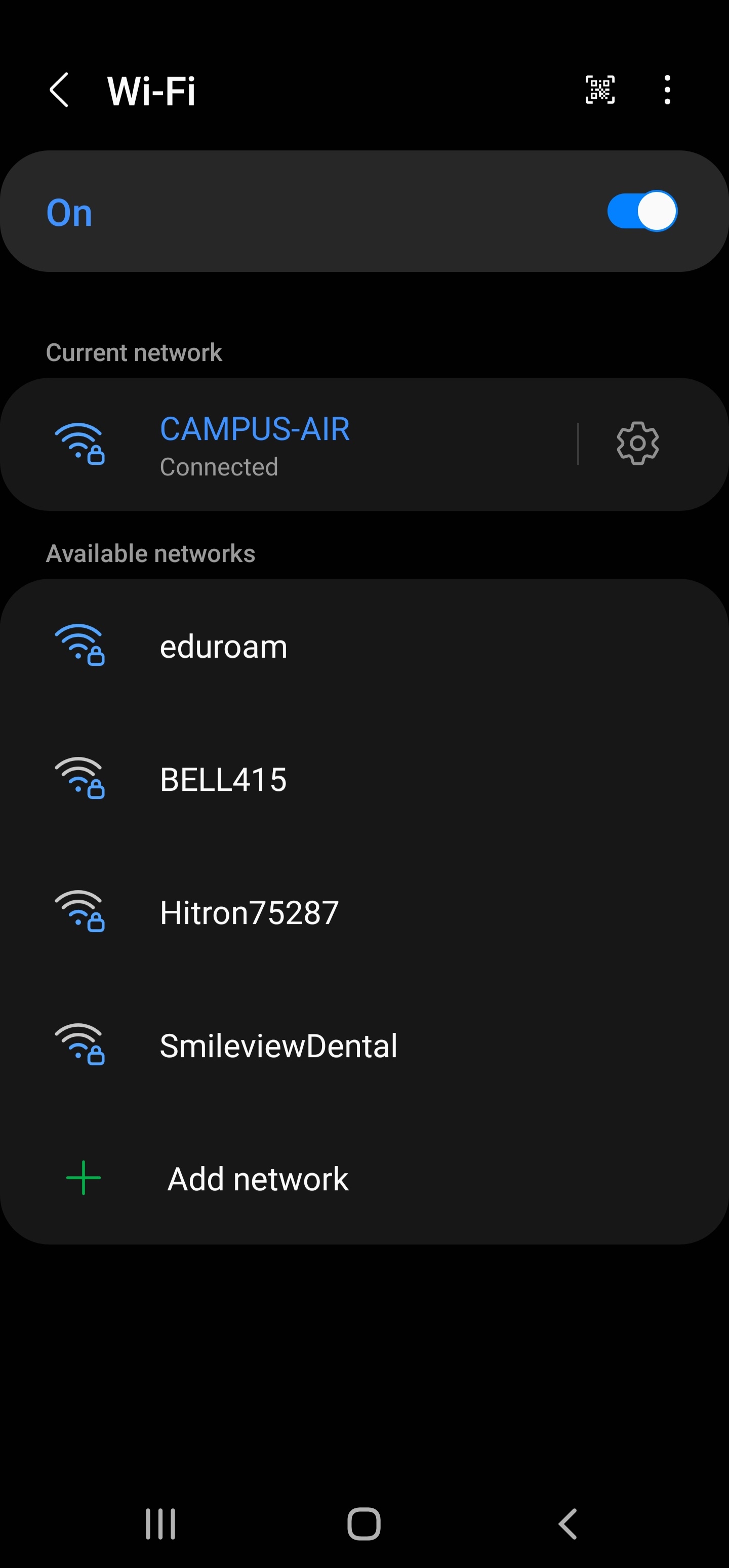 PLEASE NOTE: IT SERVICES IS NOT PERMITTED TO ASSIST WITH PERSONALLY OWNED LAPTOPS OR MOBILE DEVICES.