Social media

Select image to view accessible version. 
Our social media tell a story about us, make sure your digital footprint is positive. As articulated in a blog from the Digital Marketing Institute: "Sharing online allows you to craft an online persona that reflects your personal values and professional skills. Even if you only use social media occasionally, the content you create, share, or react to feeds into this public narrative. How you conduct yourself online is now just as important as your behavior offline." 
A positive online reputation is vital in today's digital world. Like it or not, your information is out there. What you can do is help to control it and what it says about you.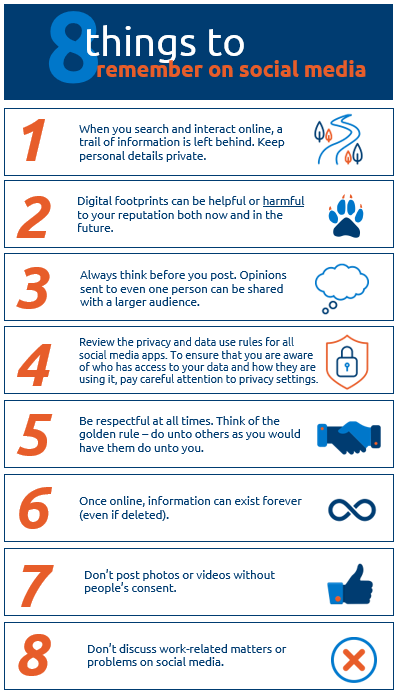 Select image to view accessible version.