Locked print setup using Windows
Help protect printed documents and centralize printing to reduce your document security risks.
If you are printing sensitive information to a Ricoh network printer, you can use the Locked Print option to prevent the document from being printed until you are standing at the printer.
A password will be required to allow the print job to complete, ensuring that no one else picks up your document by mistake.
Typically, when a document is sent to the printer, it sits in the tray until someone picks it up. That means personally identifiable information (PII) may be circulated around the office, compromising security.
Ricoh Locked Print ensures that:
Documents do not print until the authorized user at the printer releases them.
Documents are not sitting in the tray, so another user cannot pick them up.
Documents stored on the printer are encrypted.
Follow the instructions below to setup Locked Print on your Windows computer. 
One-time setup at your Windows computer
Step 1: Select Start then Devices and Printers. Right-click your Ricoh Network printer and select Printing Preferences.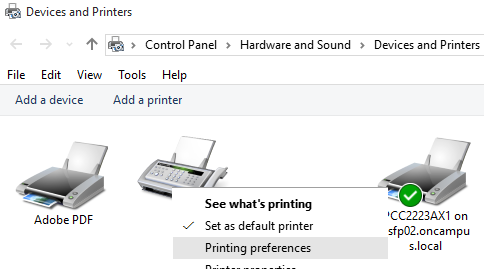 Step2: In the printer preferences dialog box, find Job Type, select Locked Print then select Details.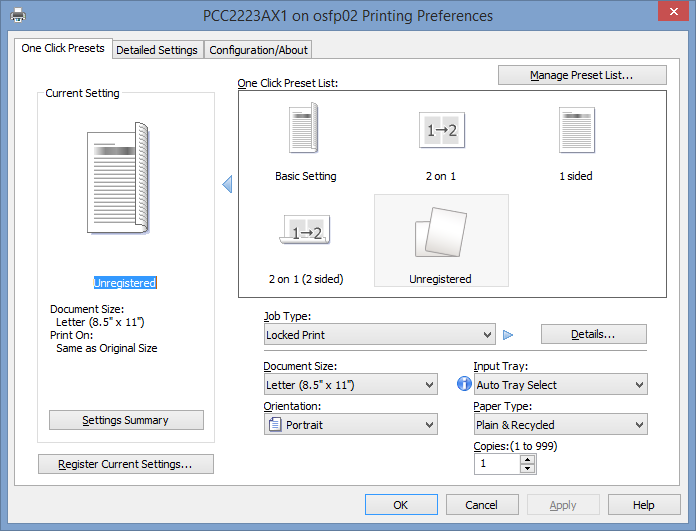 Step 3: In the User ID box, enter the last six digits of your Banner ID. Enter a numeric password (4 – 8 numeric characters). Select OK.
Please note: you will be using this password to release your print job from the printer every single time.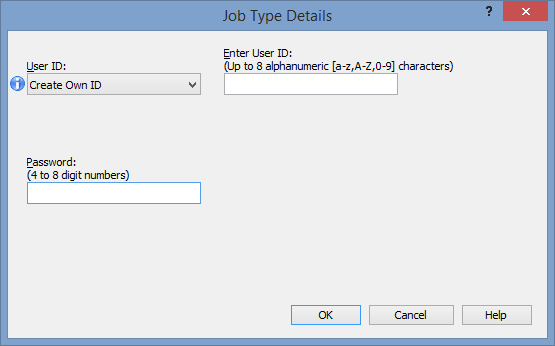 Step 4: Select OK.
NOTE: This has modified the printer properties for only the printer selected.