Locked print release
Follow the below steps at the printer
Step 1: Tap Printer.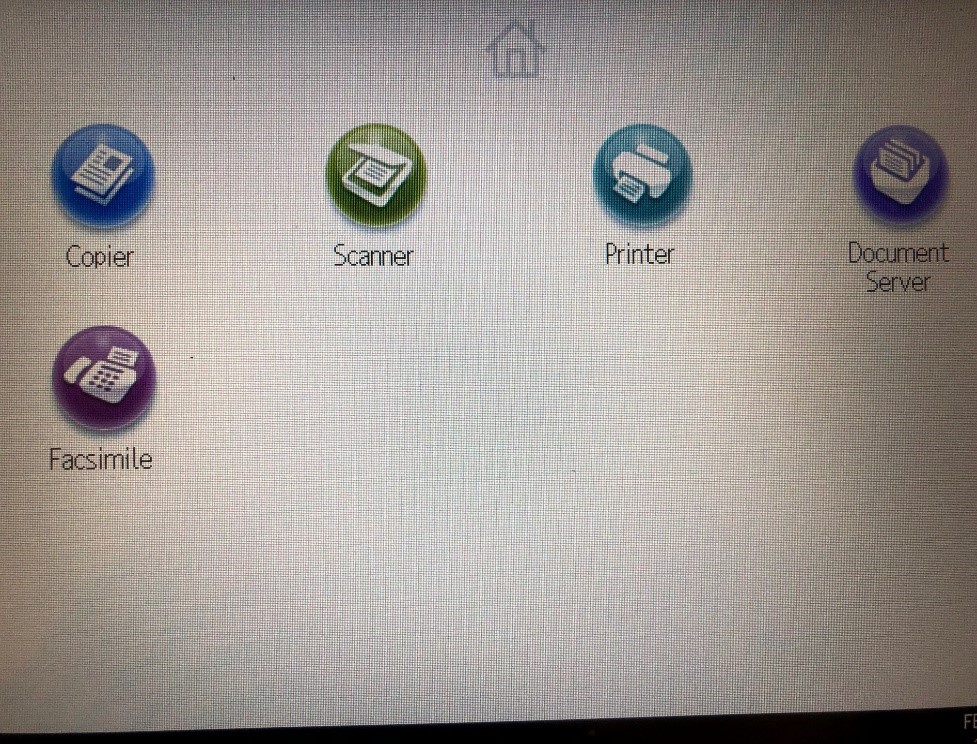 Step 2: Tap the Print Jobs tab and touch your User ID.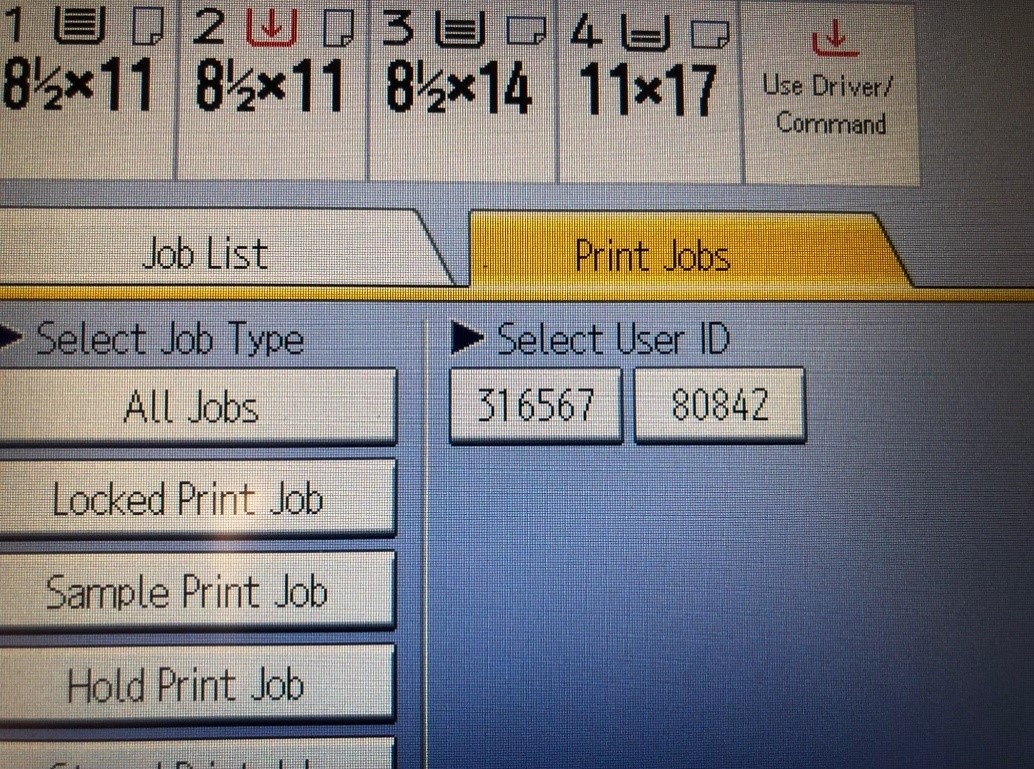 Step 3: Tap the print job you wish to print. If you have multiple jobs, you can tap Select All Jobs and tap Print.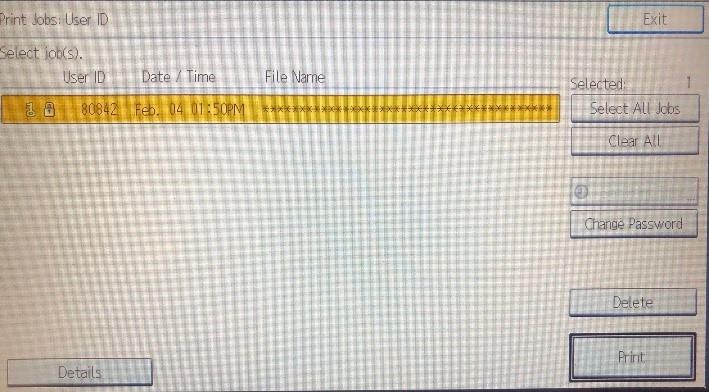 Step 4: When prompted, enter your password using the numeric keypad and tap OK.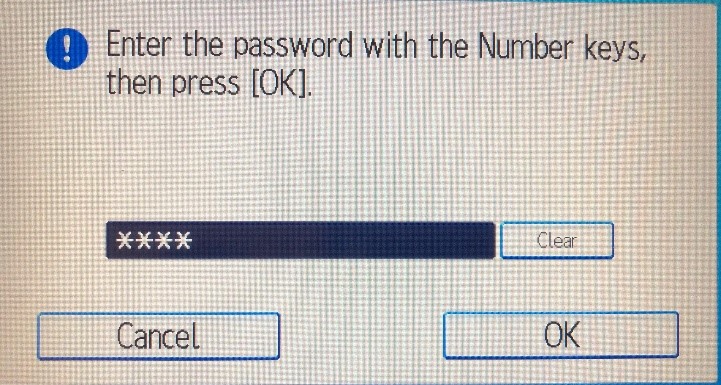 Step 5: You can print multiples of your print job by changing the print quantity. Tap Print.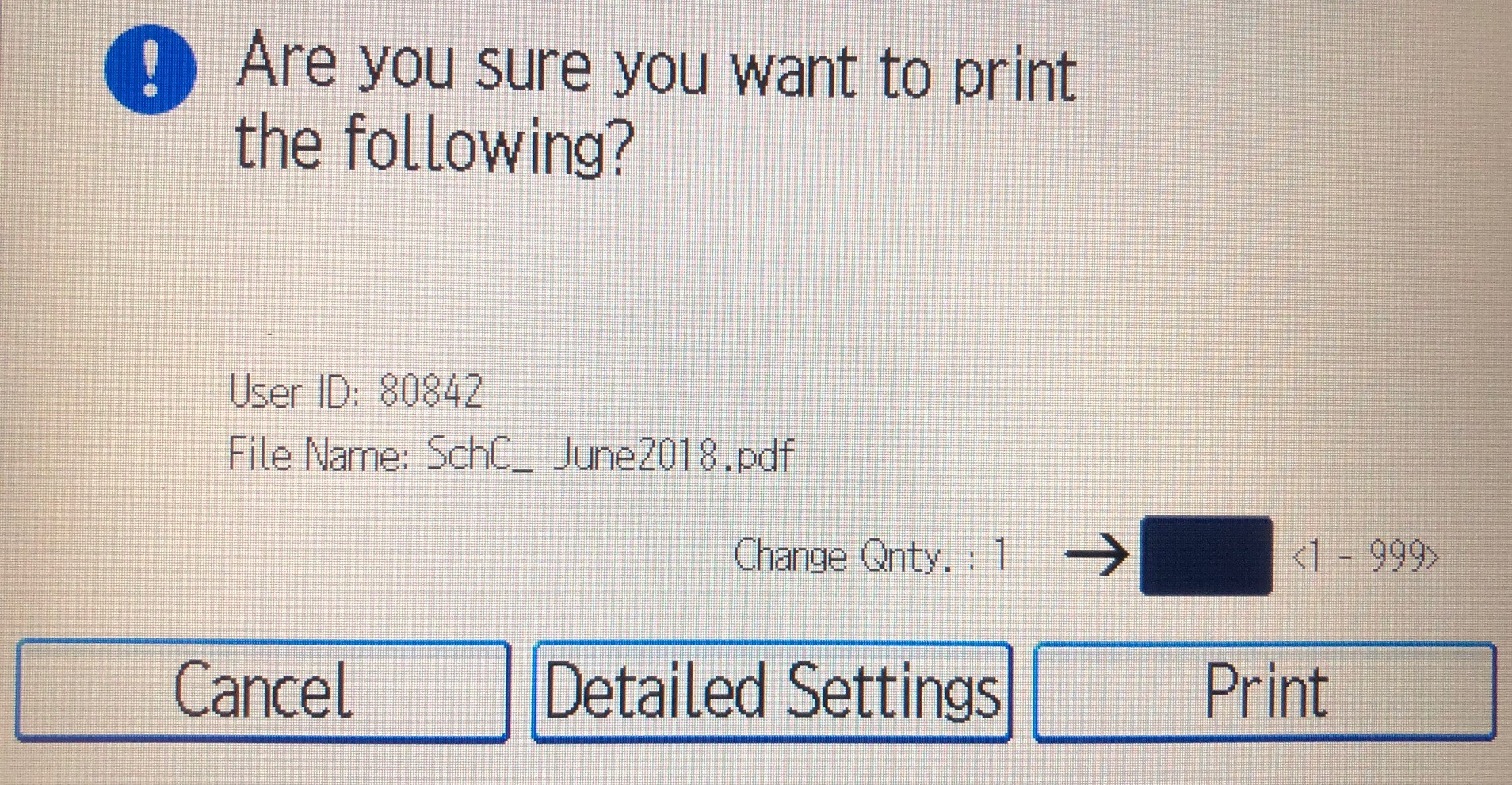 Step 6: Retrieve your printed document and tap EXIT to clear your queue.