Setting up iOS device to receive email
The following guide will assist faculty and staff in configuring your iOS device to access your @ontariotechu.ca email, using the iOS Mail app.
Before your start, please note:
• You must have an OntarioTech 9-Digit ID number, network password, and an @ontariotechu.ca email address.
• These instructions were created using iOS 13.x.
Step 1: Tap Settings.
Step 2: Tap Passwords & Accounts.
Step 3: Tap Add Account.
Step 4: Tap Microsoft Exchange.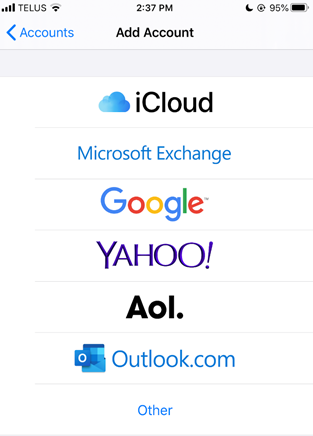 Step 5: Enter your email: firstname.lastname@ontariotechu.ca. Enter Ontario Tech in the Description box.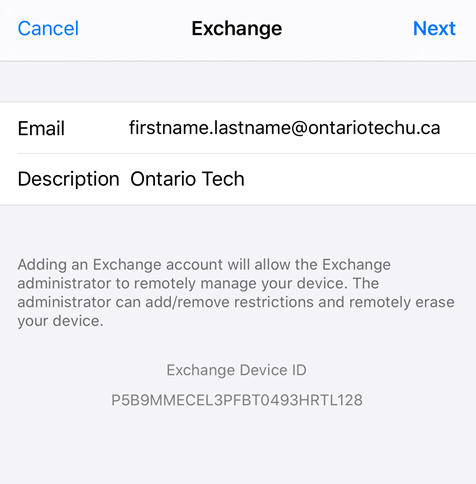 Step 6: Tap on Configure Manually.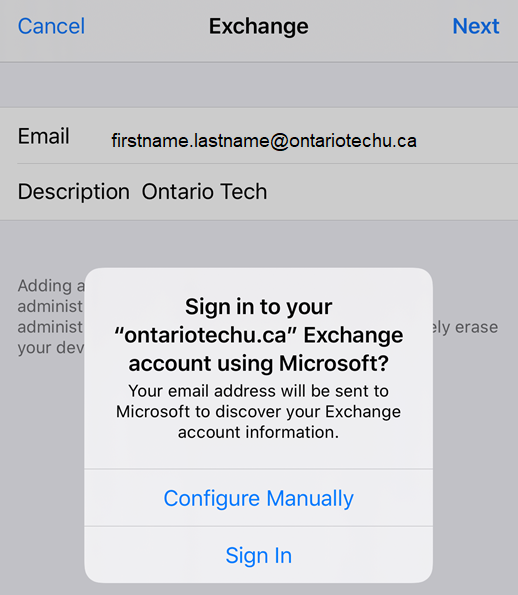 Step 7: Enter the following:
• Email: firstname.lastname@ontariotechu.ca
• Server: email.ontariotechu.ca
• Domain: oncampus.local
• Username: your ID number
• Password: your network password (case sensitive)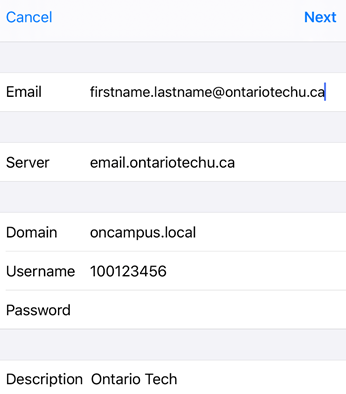 Step 8: Then tap Next.
If the information is correct, you should see green checkmarks.
Step 9: Tap Save.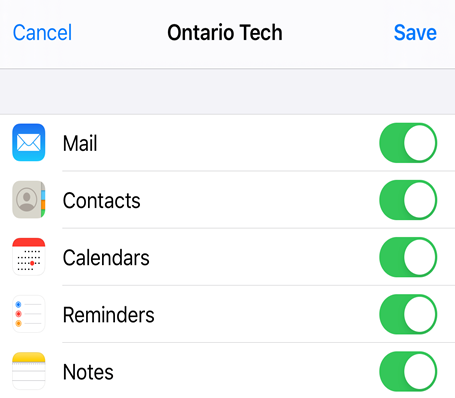 Your OntarioTech email account should now be added successfully.
To access your email:
Go to the Home screen.
Open the Mail app.
Tap on to the OntarioTech account.
PLEASE NOTE: IT SERVICES IS NOT PERMITTED TO ASSIST WITH PERSONALLY OWNED LAPTOPS OR MOBILE DEVICES.