Configuring wireless access for iPad
Step 1: Log into your iPad device.
Step 2: Select the Settings app.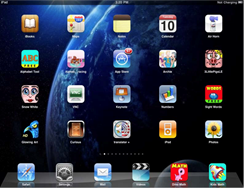 Step 3: Select Network under General Settings.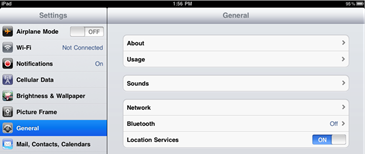 Step 4: Select Wi-Fi.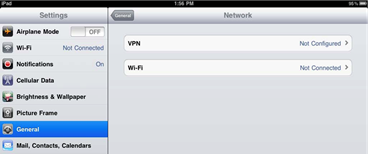 Step 5: Wi-Fi networks will display. Ensure your Wi-Fi is turned ON and select CAMPUS-AIR.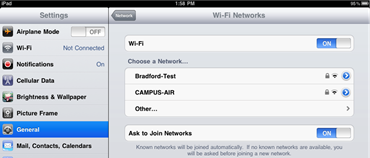 Step 6: Sign in with your university credentials and select JOIN.
Username: Banner ID (100XXXXXX)
Password: Network password (this is the password used to log into your computer)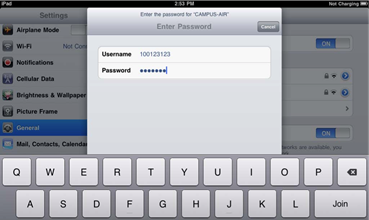 Step 7: Select Accept on the Server Authentication dialog box. You are now joined to the CAMPUS-AIR network.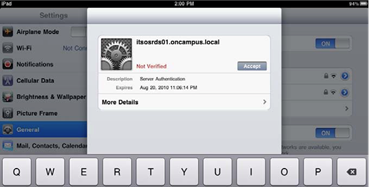 PLEASE NOTE: IT SERVICES IS NOT PERMITTED TO ASSIST WITH PERSONALLY OWNED LAPTOPS OR MOBILE DEVICES.